Dog breeds that start with B
In this article we list some of the dog breeds that start with the letter B.
Beagle Puppy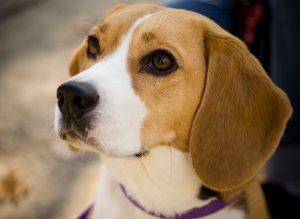 History
Dates back to Henry VIII in England. The Beagle is the smallest version of the hound dogs. Excellent rabbit hunters. Beagles are clean and easy to maintain, would suit a family that has an active life style.
Temperament
Friendly, lively personality, can be somewhat stubborn, good with children.
Bichon Frise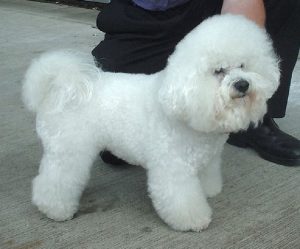 History
Originated on the Canary Islands. They were adored by people in high places, being pampered by the kings and painted by many masters of art. Then the fashions changed and the Bichon Frise became the little hobo. They quickly had a career with the circus for their talents to perform many tricks. It wasn't until the 1930's when four French breeders took this breed seriously. Their coat requires regular grooming.
Temperament
Friendly, affectionate, outgoing and alert.
Black Lab (Black Labrador)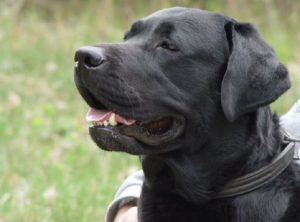 History
Believed to originate in Newfoundland, they were used to swim from the boats to shore carrying items for their masters. Labs are strong and have a high endurance level. They are the one of the most popular working and family dogs.
Temperament
Very loyal, trustworthy, obedient and great with children.
Boston Terrier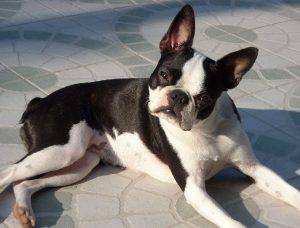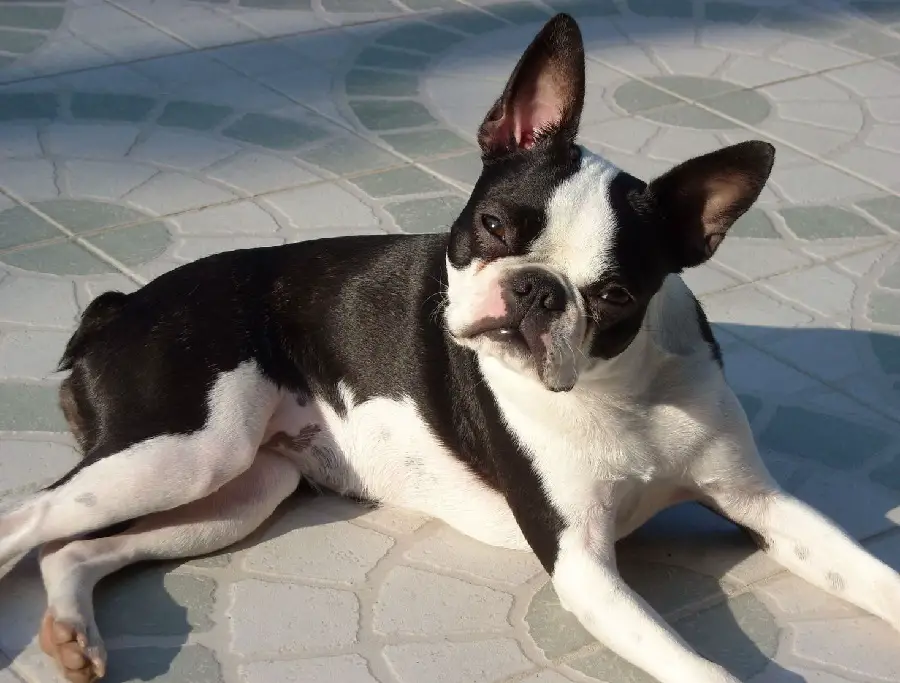 History
Originally bred as a pit fighter in Boston around the mid 19th century, they are a cross between a Bull dog and a Boston Terrier. The breed may have become non existant when the United States banned pit fighting, but thanks to a group of breeders they were saved.
Temperament
Lively, intelligent, obedient, with a very determined attitude.
Briard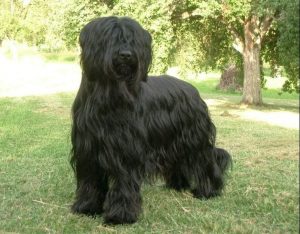 History
Originated in France this dog belongs to the Old English Sheep dog. This dog is named after the French province Brie. The Briard was used to carry first aid supplies to the wounded soldiers, and many of these dogs lost their lives on the battle ground. Napoleon is reported to have used a Briard to herd livestock.
Temperament
Alert and active, good work dogs, but easily offended. When they play they tend to be a bit rough.
Brittany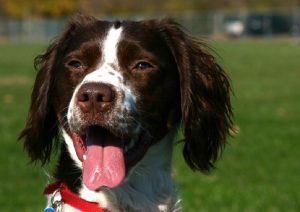 History
This hearty hunting dog probably originated in Brittany, a province in France. The Brittany was first shown in that country in 1896. A versatile hunter, the Brittany is one of the most popular pointing breeds for bird hunting. Its official recognition dated from 1938. He is very agile with an intelligent-looking face. He comes in orange & white. Black is a disqualification. The nose may not be black. The high-set ears are rather short in a triangular shape, slightly fringed and hanging close to the head. The tail is either naturally short or docked to less than 10 cm.
Temperament
The Brittany is intelligent, and easy to handle and train for hunting. It is a loving and gentle animal; obedient and always eager to please. Happy and alert. This Brittany is a very active and enthusiastic hunter. Affectionate, Independent, Good-natured and easy to care for. Some are nervous or hyperactive. The Brittany likes to roam. They are good with children if they are raised with them from puppyhood. They are resistant to cold and damp conditions. It also has an outstanding instinct for retrieving from water.
Bulldog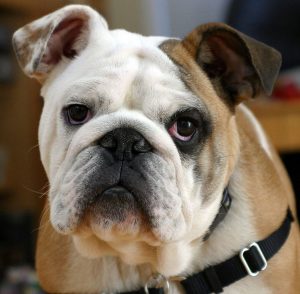 History
The sport called bull-baiting started in the early thirteenth century and the bull dog was bred specifically for the purpose of fighting with bulls. This breed was not crossed with other breeds until the last century.
Temperament
Courageous, good natured and loyal to all close to them.
Bullmastif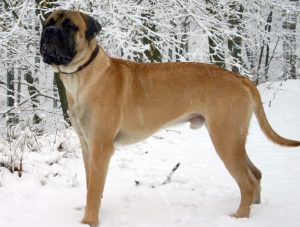 History
Developed in England to guard against poachers. Generally they are 60% Mastiff and 40% Bulldog.
Temperament
Bold and courageous, loyal and easy to train. Has an independent nature and needs a strong and firm approach.