About this website
Welcome to beedogs.com! We are a community of dog lovers who are passionate about all things related to our furry companions. Our mission is to provide valuable information, resources, and support for dog owners and enthusiasts alike. Welcome aboard!
On beedogs.com you can find plenty of articles on different topics related to dog owning, training tips, health and wellness advice. We also feature research new topics for you weekly by reading expert articles in the field of veterinary medicine, animal behavior, and other related fields to provide you with the most up-to-date and accurate information possible.
But we're more than just an information hub for dog owners or dog lovers. We're also a community of like-minded individuals who share a common love for our four-legged friends. So whether you're a seasoned dog owner or just considering buying a new dog, our website is here to help you in achieveing your goal by providing you the resources and support you need to give your new dog the best life possible. We hope you enjoy browsing our site and feel free to reach out to us with any questions or comments you may have. You can contact us using the contact form. All emails are welcome, be it a compliment or a suggestion for improvement.
Website's intent
Beedogs.com is a website dedicated to our beloved furry four-legged friends. We write articles regarding their well-being, care, education and lastly, admiration. We try to publish new articles weekly. Feel free to like, comment and share our content with your dog-loving friends.
The content is well-researched and written in layman English for easier readability and understanding. Although every effort was made to create useful and accurate content there might be some unintentional factual errors in articles.
About website's staff
Owner and main editor: Mark Mansky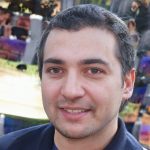 About Mark:
Objective: To use my extensive knowledge and passion for dogs to make a positive impact in the lives of canines and their human companions.
Education:
Bachelor's degree in Animal Science (2011-2015)
Master's degree in Canine Behavior and Training (2019-2021)
Certifications:
Certified Professional Dog Trainer (CPDT-KA), Certification Council for Professional Dog Trainers (CCPDT)
Canine First Aid and CPR Certified, American Red Cross
AKC Canine Good Citizen Evaluator
Experience:
Dog Trainer and Behaviorist, Pawsitive Pups Training Academy (2021-Present)

Design and implement personalized training plans for clients and their dogs
Conduct group training classes and private lessons
Work with dogs with a range of behavior issues, from aggression to separation anxiety

Volunteer Dog Walker, Local Animal Shelter (2019-2020)

Walked and socialized dogs awaiting adoption
Assisted with feeding, cleaning, and basic training

Dog Sitter and Walker, Rover.com (2018-2021)

Provided in-home pet sitting and dog walking services for clients
Communicated effectively with pet owners to ensure their pets received top-quality care
Skills:
Extensive knowledge of dog behavior and training techniques
Strong communication skills, both with dogs and their human companions
Ability to work well independently and as part of a team
Compassionate and patient, even with challenging dogs
Proficient in basic obedience training, agility, and canine scent work
Hobbies:
Attending dog shows and competitions
Volunteering at animal shelters and rescue organizations
Participating in agility and obedience competitions with my own dogs
Continuing education in the field of canine behavior and training through seminars and workshops
References: Available upon request.
Content creation: Tim Battorelli (co-owner)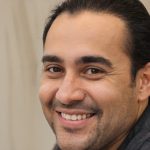 About Tim:
Objective: To leverage my passion for dogs and my expertise in journalism to produce engaging, informative, and thought-provoking content for dog owners and enthusiasts.
Education:
Bachelor of Arts in Journalism, University of California, Berkeley
Certificate in Animal Behavior and Welfare, University of Edinburgh
Experience:
Freelance Writer and Editor (2015-present): As a freelance writer and editor, I have written extensively about dogs and dog-related topics for a variety of publications, including Dogster, Modern Dog Magazine, and BarkPost. My articles cover everything from breed profiles and training tips to health and wellness advice and heartwarming stories about the bond between humans and dogs.

Staff Writer, Beedogs.com (2019-): As a staff writer I contributed to the publication's award-winning content by writing feature stories, product reviews, and news articles about dogs and their owners. I also developed relationships with sources in the dog industry to stay on top of the latest trends and developments.

Digital Editor, beedogs.com (2020-present): In my current role as Digital Editor/Content creator I manage the publication's online content and social media presence. I write and edit articles, create engaging social media posts, and work with other members of the team to develop digital strategies that help us reach and engage with our audience.
Skills:
Excellent writing and editing skills
Strong research and interviewing skills
Knowledge of dog behavior, training, and health
Ability to work independently and as part of a team
Proficient in content management systems and social media platforms
Disclaimer
Please note: This website provides general information only. It does not replace the consultation and advice from a qualified licensed vet or animal care professional. Please consult the appropriate professionals for any kind of health problem or general advice regarding your animal(s).
BeeDogs.com team,